fiRst informAtion day - a maJor succeSs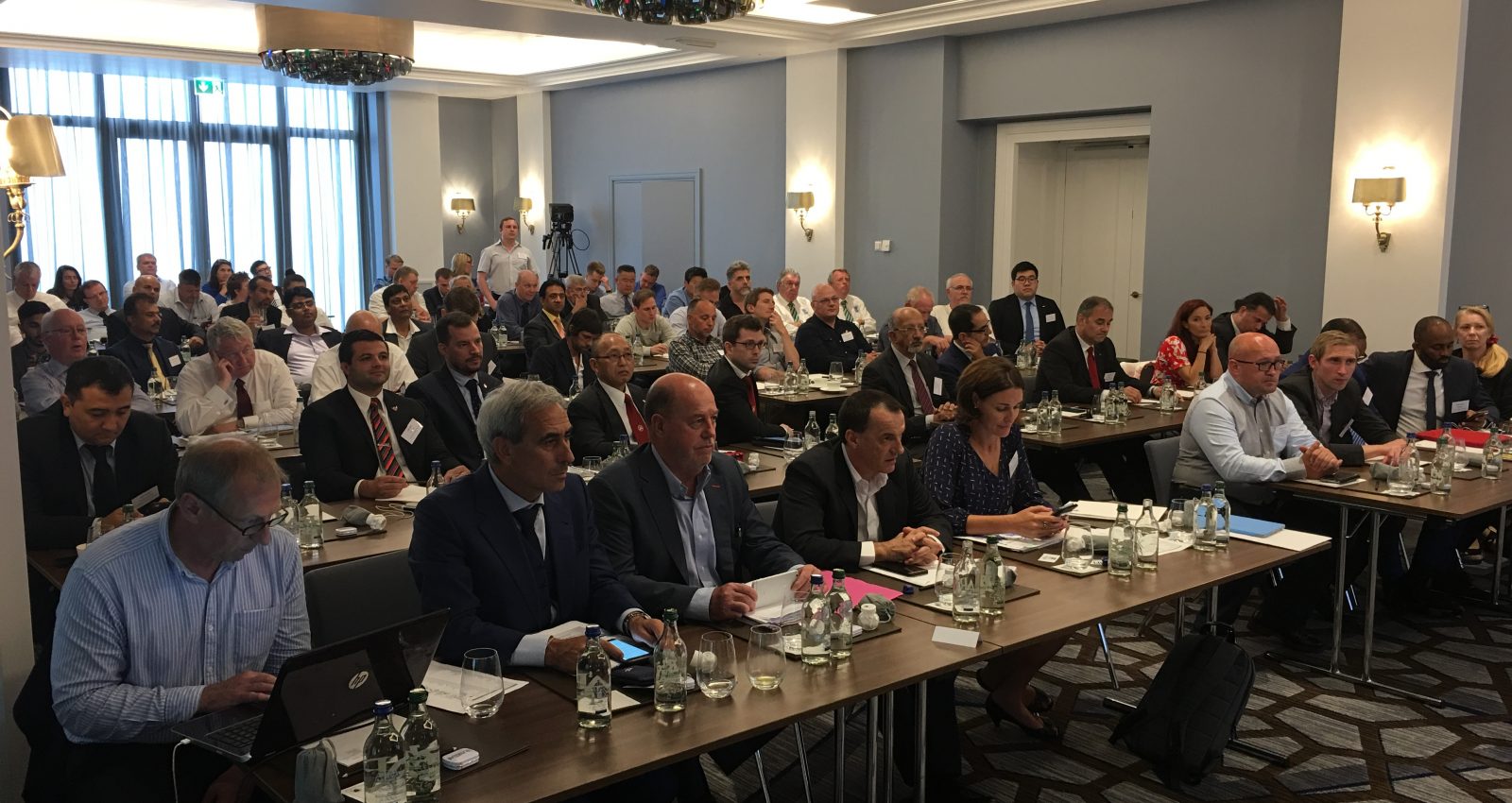 Delegates from 38 potential applicants for membership took part in GAISF's highly successful first Information Day in Lausanne.
The event was held to provide an introduction and practical guidance for International Federations and other sports organizations considering applying for membership or associate membership.
The Information Day was developed in co-ordination with the International Olympic Committee by the GAISF Membership Commission Chaired by Antonio Espinos along with Vice Presidents Dr Raffaele Chiulli (President of ARISF) and Stephan Fox (President of AIMS).
The IOC Sports Department was represented by Jenny Mann on behalf of Sports Director Kit McConnell.
"For some this will be the start of a journey which ends with a place in the Olympic Games," said GAISF President Patrick Baumann.
"I was delighted to see so many new Federations represented. They demonstrate that sport never stands still and continues to evolve to reflect our changing world. We are there to help them succeed.
GAISF currently represents 109 International Federations and other sports bodies. Key among its roles is providing a clear pathway for members to reach their full potential and win acceptance by the IOC on the Olympic Games programme.
GAISF works in step with the International Olympic Committee and their vision and values are entirely aligned.
"We support a diverse and evolving sports eco system and our promise is to support all those which qualify. The new sports debuting at Tokyo 2020 and at the Buenos Aires Youth Olympics are evidence that the pathway is there," Patrick Baumann said.
"This was a very useful meeting which gave us a chance to explain the processes," said Membership Commission chairman Antonio Espinos.
With the General Assembly having unanimously approved the introduction of Observer Status as a first step on the membership ladder, Patrick Baumann said that suitable processes and criteria for acceptance were being developed by the Membership Commission.
"Our Open-Door principle is important and in keeping with our role, but it is also clear that we cannot accept every single application for Observer Status without solid due diligence. Further criteria and processes will help ensure that Observer Status membership applications are accepted from those federations with the 'critical mass' and clarity of purpose which will allow them to benefit from entry into the Pyramid.
"Naturally this will include full consultation with members to ensure that real issues of perceived rivalry are identified and addressed leading to constructive and open-minded solutions where appropriate. "
You can watch the presentations from the first Information below